Spokane, Washington – This Saturday, 27 at 4 p.m., the Numerica Credit Union Tree Lighting Celebration kicks off a season of festive fun at Riverfront Park.
While the lights won't come on until 6 p.m., a myriad of activities and entertainment will be available to visitors, including exhibits by the Spokane Figure Skating Club, excerpts from The Nutcracker by Company Ballet School, sings with Spokane District youth choirs and more! The Numerica Skate Ribbon opened last weekend, so those brave enough can put on some skates and slide along the ice. And of course, what is an event complete with a variety of food carts and stalls to visit?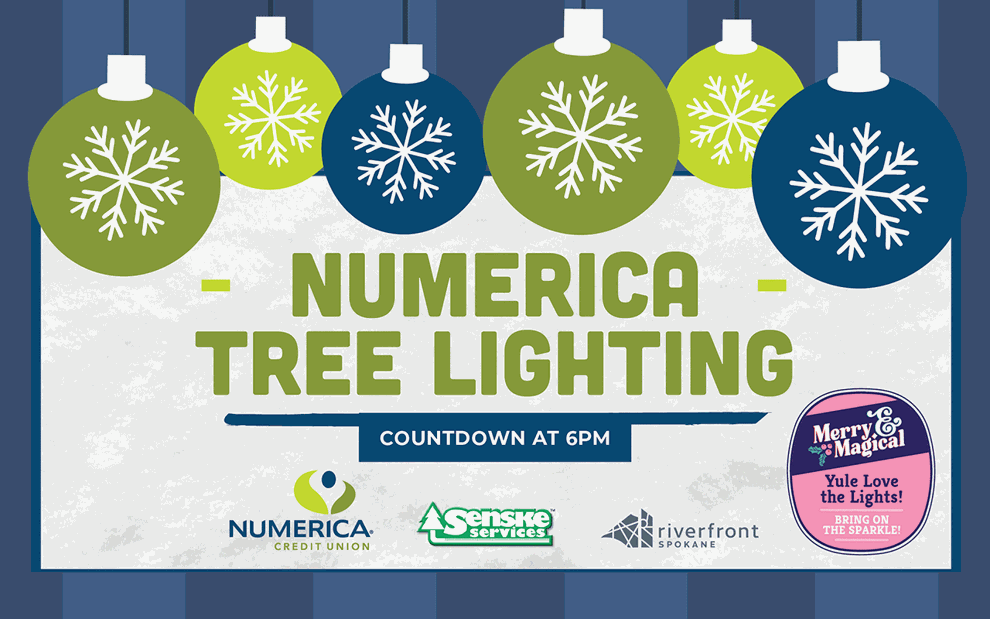 The event kicks off the Riverfront's "Light Up the Night," a holiday tree display meant to shed some light on community-focused organizations and their missions during this winter. Beautiful honors have been sponsored by organizations like Habitat for Humanity, Transitions, Mobius Discovery Center, Alzheimer's Association and many more! Booths providing information on these organizations will also be set up around the pavilion while lighting the tree for those interested.
This event also kicks off the Trail of Lights Return, a self-guided tour of great light shows along iconic landmarks like Balaz Fountain, Riverfront Blue Bridge, Clocktower, and more! The pavilion will also be lit on its LED light show every evening from sunset until 10pm until January 3rd, so you can add it to your list of dazzling shows to expect to see.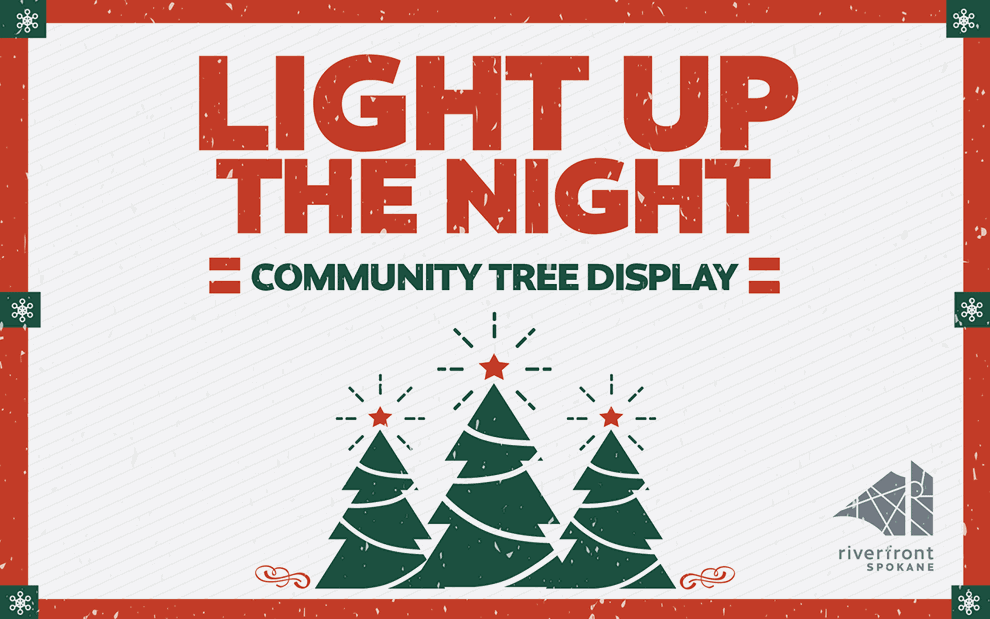 Visitors who choose to decorate trinkets at the Meals on Wheels booth, visit Santa at the Carl Maxey Center, ride free sleighs sponsored by Wheatland Bank, or enjoy a cup of free hot chocolate sponsored by Starbucks. For those with spare blankets, dry cat food, or other pet supplies, SpokAnimal will accept donations at their booth as well.
All in all, it's shaping up to be an exciting and unforgettable night to bring the community together and create lasting memories for families and friends. The holiday season hosts an array of events, markets, and displays, so visit the town's website to check out more!
.