If your cat loves a crunchy dish, try making these easy, healthy organic treats that she'll hack. Filled with healthy spinach and chicken, these cat treats also include organic catnip, ensuring your fur ball will go crazy for these indulgences. And you'll love to know exactly what you're doing.
It's as simple as steaming boneless, skinless chicken thighs and letting your blender or food processor do the rest. The result is a bountiful amount of delicious cat treats that are sure to become your kitty's new favorite snack.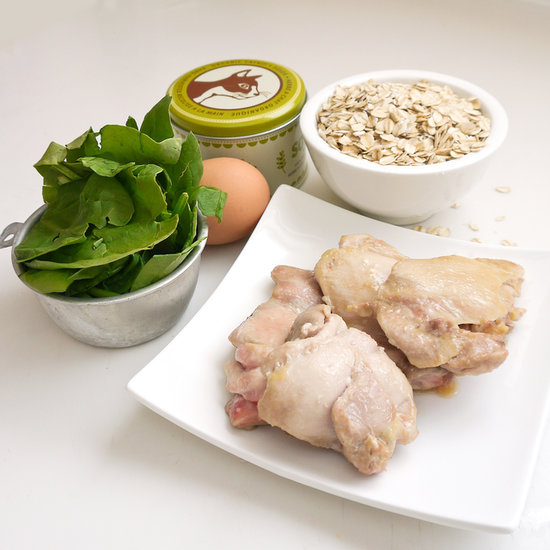 Notes
If your cat is not a fan of chicken, replace it with organic salmon or tuna.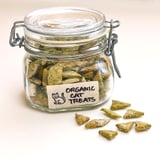 Ingredients
1/2 pound organic boneless, skinless chicken thighs
1 cup fresh organic spinach leaves
1 cup quick-cooking organic oats
1 organic brown egg
1 tablespoon organic catnip
1/4 cup flour
directione
Heat the oven to 350 degrees Fahrenheit. Steam the boneless and skinless chicken thighs until fully cooked. You can substitute boneless, skinless organic chicken breast, salmon or tuna for cat-loving results, too. Let the chicken cool for 20 minutes before the next step.
Place the chicken, oats, spinach leaves, eggs and catnip into a blender or food processor and blend over low heat until blended. It should still be a bit chunky but also soft, similar to the texture of wet sand.
Put the mixture in a bowl and add the flour. You can also add a little salt or sugar to mix the flavour. Use your hands to knead the dough until it is no longer sticky, then place it on a work surface dusted with flour.
Use a rolling pin to make a rectangle of dough 1/2 inch thick. With the help of a pizza cutter or a mini cookie cutter, make small shapes for your finished desserts.
Place the cat candy on a tray lined with parchment, and bake for 20 minutes. Remove from the oven, cool to room temperature, then toss to your cat.
Information
category

Pet treats, cat food

dishes

North American

fruit

Several dozen small candy