Health Canada is warning pet owners on Thursday (June 17) against a major recall involving cat food due to possible salmonella contamination.
The recall includes plenty of Natural Balance LID Limited Ingredient Diets® Green Pea & Chicken Formula Dry Cat dry cat food in five- and 10-pound bags, according to the recall notice.
Health Canada has warned that the formula of retrieved cats may be contaminated with salmonella and there is a risk of transmission of contamination and disease after handling cat formula.
"Salmonella can infect cats who eat a product contaminated with salmonella bacteria. Symptoms of salmonella infection in cats may include vomiting, diarrhea, decreased appetite, fever or salivation. Vet. Some cats may not appear sick but can transmit the infection to other animals and humans in home," the notice said.
Health Canada said that salmonella can spread to humans through handling contaminated pet products, especially if they do not wash their hands after coming into contact with cat food and/or surfaces and/or cats that have been in contact with the contaminated product.
As of June 2, the company has received no reports of illness, complaints or injuries in Canada.
The company stated that 378 units of the affected product were sold in Canada from February 2021 to April 2021.
PetSmart confirmed on its website that it has sold the recalled products.
"PetSmart has confirmed with me that it will remove – and destroy – affected lot codes from its stores," PetSmart spokesperson Kyle Denton said.
Meanwhile, Pet Valu said it sold the five-pound bags and posted a notice on its website.
"Consumers should immediately stop feeding any cat formula affected by this cat recall and immediately dispose of it or return it to their retailer for a refund. Natural Balance Pet Foods products are 100% guaranteed and all returned products will be refunded," Health Canada said. .
For more information, customers can contact Natural Balance Pet Foods at 1-833-558-0908.
Here are the returned products: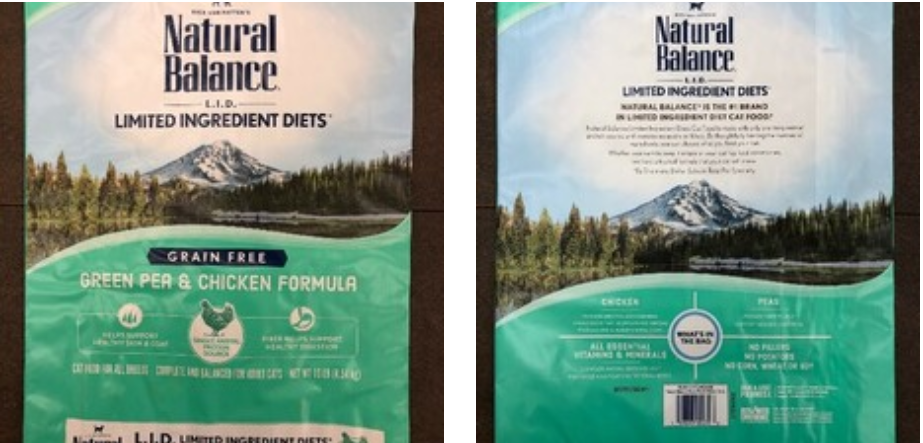 Editor's Note: This story was updated at 11:50 a.m. Friday, June 18 to indicate that Pet Valu also sold one of the recalled products.

.